Take Back Our City March & Rally!
SEPTEMBER 30TH 2011 @ 2PM
Boston Common Band Stand
Gather for a Pre Rally at 11AM in front of Bank of America in Springfield Plaza at 1284 St. James Avenue (MAP)
Park: In front of the Movie Theater at Springfield Plaza (You can enter Springfield Plaza from St. James ave or Liberty St.)
Schedule:Â 
11am: Arrive & Park
11AM – 11:45 AM: Rally at Bank of America! 
12PM: Leave for Boston
8PM: Arrive Back in Springfield from Boston! 
SNOL will be turning out from Springfield to join THOUSANDS from across the country to TAKE BACK OUR CITIES! Please contact Candejah Pink (347-385-8049) or Malcolm Chu (718-666-6872) to reserve your seat on the bus.
We can't afford to sit on the sidelines while they make things worse. Stand up and march on the big banks and businesses that are bankrupting our communities. Its time to take back our city – and push an agenda that puts us, the people, first!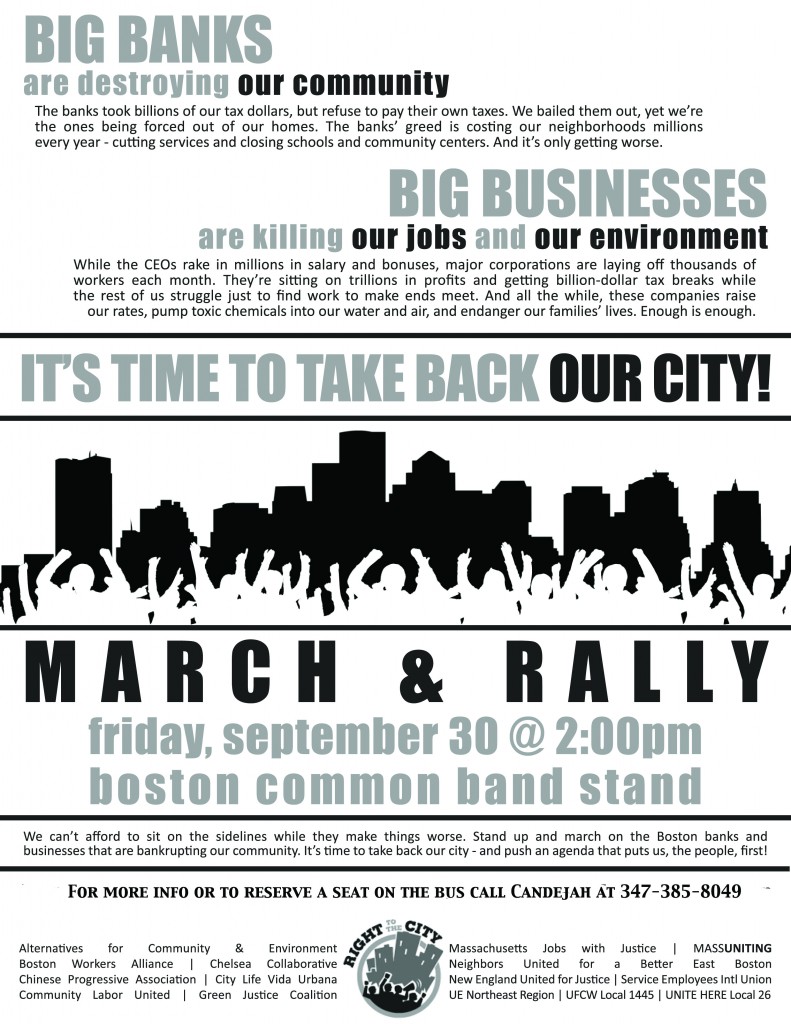 Take Back Our Cities! Download the Flyer!