Our faces have names…we are your elderly, disabled, neighbors, friends, grandparents, parents,etc and when you chose to ignore us, you gave us a new name—–HOMELESS!
-Tammy & Melvin Streeter (Springfield, Massachusetts)Â Pictured Below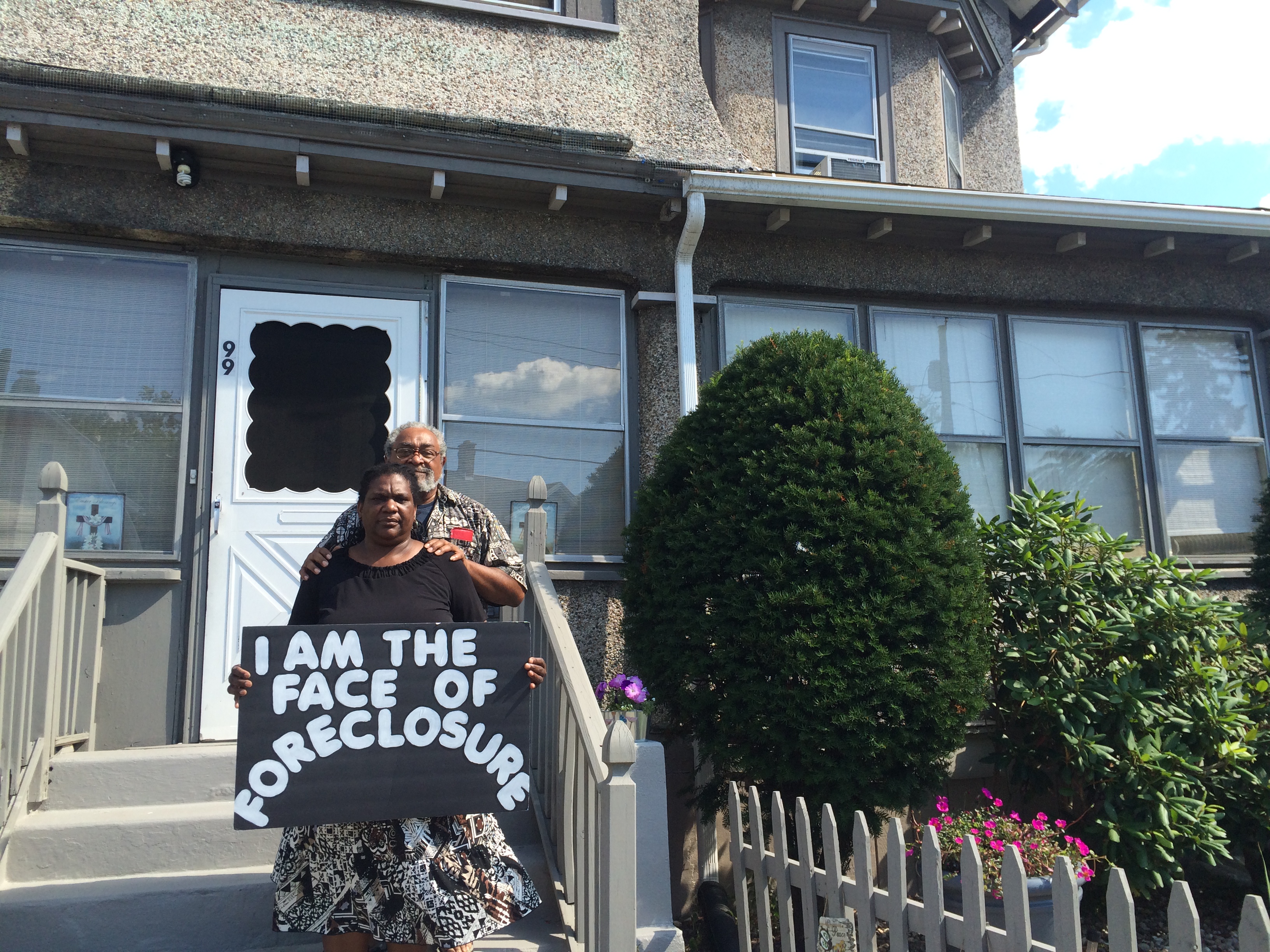 Mel Watt, head of Fannie Mae and Freddie Mac, is evicting and foreclosing on thousands of families. Everyday, children are forced to leave their homes, schools and best friends.
Families and their advocates across the country fought hard for President Obama to appoint Mel Watt to Director of the Federal Housing and Finance Agency, hoping that he would stop the suffering in our communities. But after a year and a half as Director, Watt has failed to provide relief for these families, and instead is putting them out on the street!
Once we reach thousands of signatures, this petition will be delivered to Mel Watt in the Fall by a delegation led by impacted residents.
CLICK HERE TO SIGN THE NATIONAL PETITION!
CHECK OUT THE TUMBLR SITE: "FACES OF EVICTION" TO SEE MORE STORIES of families and people who are at risk of eviction or have ben kicked out of their home. If you have been evicted by Fannie Mae or Freddie Mac please share your own story too!
http://facesofeviction.tumblr.com